Foil Hot Stamp Imprinting
Foil Hot Stamp Imprinting – We can hot stamp a variety of surfaces, including gloss, matte, laminated and some plastic bags, as well as ribbons and bows. Hot Stamp imprints provide a high-end look to our products. For example, see our complete line of promotional products at bagpromosdirect.com. Visit us at Bag Promos Direct and Custom Green Promos. Besides tote bags, we also offer many other products. For instance, we offer custom tee shirts, wholesale pens, and more. We also offer all of these products at low prices. This is because we realize how important staying within budget can be.
Why Choose Our Foil Hot-Stamp Process?
Foil Hot Stamp Imprinting – Hot Stamp may be an ideal imprint process if you need An upscale retail look for your bag. In addition to that, it's great with Plastic or paper bags. Furthermore, you can imprint on items such as Ribbons or bows.
Ordering – Foil Hot Stamp Imprinting
We sell our products through a national network of promotional marketing distributorships. They specialize in creative marketing and custom-imprinted merchandise. Please consult the Internet or phone directory for a promotional products consultant near you. For more details, please view our order information page. For rush service, please see our rush service documentation.
Charges
Foil Hot Stamp Imprinting
Plate charges apply to all new orders and re-orders with changes. A plate is required for each color and each unique design. Refer to the individual product page for the applicable plate charge.
Foil Hot-stamp Plate
—$80.00  per color, per design.
Ribbon Hot-stamp Plate
—$45.00. No additional plate charges for additional colors.
Art Edits
—After approval for production, a plate charge per color, per design, will be incurred to remake the plate(s).
Re-orders
—There is no plate charge for exact reorders if the order was printed within the past 36 months. Reorders with changes to the art or type changes/additions/removal will be treated as a new order. They will incur plate charges. This also includes orders with additional imprint locations.
Production
Foil Hot Stamp Imprinting
Production time begins after approval of your artwork and credit. Orders that request larger-than-catalog quantities or multiple print locations/colors will require extra production time. In fact, During peak production periods, Bag Promos Direct may require extended production times due to production capacity. Furthermore, we will notify customers if submitted orders require additional production time.
4 business days after all final approvals. For instance, once your artwork is officially approved, production time will begin.
Art Specifications – Foil Hot Stamp Imprinting
Prior to placing your order, we invite you to send a copy of your art and any questions regarding its printability to sales@r98.170.myftpupload.com. We will review your design generally within 24 hours. Then we will make recommendations for achieving the best imprint possible. For more information, please view our general art specifications page
Programs and Formats
Vector art is preferred. Vector images can be resized without any loss of quality. Besides that, please note that placing or importing photographs, bitmap, or raster images into a drawing program does not convert them into vector artwork. If your artwork contains a placed or embedded raster image (PSD, TIFF, JPEG, CPT, EPS), the original raster image file should be included and be pre-approved by Custom Green Promos.
We accept the following programs and formats:
ADOBE ILLUSTRATOR—Preferred Vector Art Program
Save as native Illustrator .ai file, Illustrator Default PDF with the "Preserve Illustrator Editing Capabilities" box check-marked.
COREL DRAW—Version X8 and lower
Save as native Corel .cdr file or Adobe PDF.
Multicolor Imprints
Colors must be separated by at least 1⁄8" of surrounding clear space to allow for color movement. Please note that some color movement will still occur. Designs with tighter registration must be pre-approved.
Fonts and Line Rules
If we do not have the exact font you used, the text in your art will default to a less attractive font changing the look of your design. In fact, converting your fonts to outlines, paths, or curves eliminates this hazard by changing your fonts into vector shapes. This ensures that your artwork will print exactly how you expect it to look.
Minimum Sizes
1 point lines or rules.
10 point fonts. Thin serif fonts are not recommended.
Halftones
For best results, artwork containing halftones must be pre-approved and is available on select bag styles. Halftones are imprinted with a 30-line screen. Tint percentages for areas in the art containing halftones should range from 20% to 60%. Areas less than 20% may not print and areas greater than 60% may fill in and become a solid color. Designs that contain gradients or blends may need alterations for optimum print quality and will require a final, signed proof approval.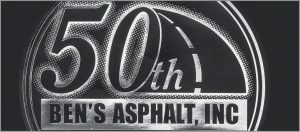 Recycled Grocery Tote Bags Bulk – Eco Friendly Green Bags Are a Great Way to Advertise!!!
For example, do you have an important trade show approaching? In addition to that, ss your company looking to start a new marketing campaign? Does your office need some type of promotional tool to boost sales right away? If you answered yes to all of these questions, the answer is custom reusable bags. They are an amazing promotional tool. In fact, they can be used by any type of company to advertise their brand. As a result, this will ultimately increase their sales. Eco friendly bags started becoming very popular within the past few years too. This is because people are now realizing the importance of using products that are good for the environment.
The movement of going green and also preserving the earth is growing. Therefore the use of custom reusable bags is growing with it. Also known as green bags wholesale, they can be customized with your company logo on the side. They can be handed out at trade-shows or to customers. People will also use these reusable bags everywhere they go because they are so practical and easy to carry. Every time they carry them around, your logo will be seen by everyone. This is the type of exposure that your company is looking for because of how many people it reaches. The end result will be an increase in sales. You will also gain brand recognition and also show to everyone that you care about the earth. Talk about amazing advertising at an affordable price!!!!